Announcing the 2023 Doc Alliance Award Nominees
Eight long and eight short documentaries are in the run for this year's Doc Alliance Award. The nominated films were presented during Doc Day at Festival de Cannes, as well as the 2023 jury.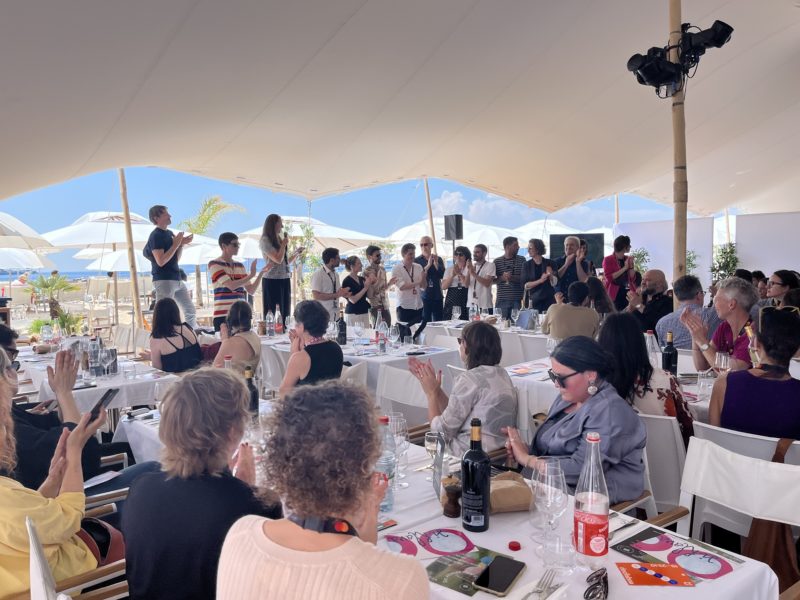 We are delighted to present the eight films nominated for Best Short at the Doc Alliance Award:
Eight feature documentaries were nominated for the 2023 Doc Alliance Award. Enjoy a glimpse of their captivating stories!
With the award, the Doc Alliance network honours emerging talents in European documentary film. Each of the seven member festivals and the 2023 guest partner DokuFest chose one feature and one short film from their own programme.
It's now up to the jury members Jonathan Ali, Anna Berthollet and Arnaud Hée to decide about the winners. The awards will be presented at DokuFest in Prizren in August where all nominated films will be screened, too. The winners will receive 5,000 EUR for Best Feature and 3,000 EUR for Best Short to spend on their future creative projects.